02/04/2013
Celebrate National Margarita Day with us February 22nd!
We are going all out for National Margarita Day on February 22nd! Enjoy $4 Who's to Blame, License to Chill and Off to See the Lizard Margaritas, 10% off margarita-themed merchandise in the retail store, a frozen concoction maker giveaway and much more. Don't miss it!
Get more information!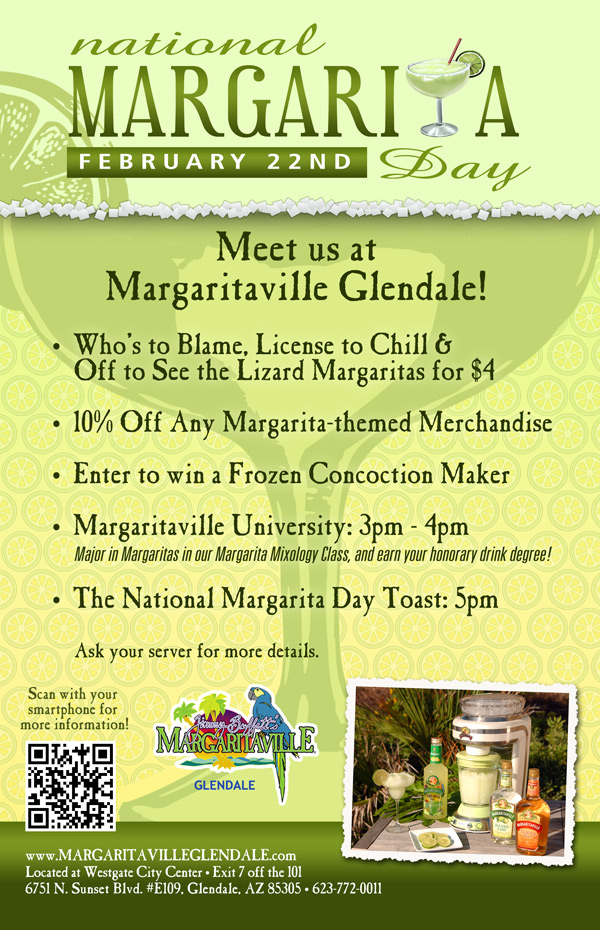 Back